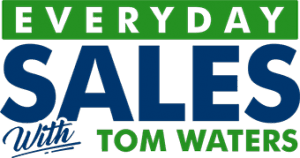 Introducing
Systems that Scale
A Step-by-Step Guide to Evolving Your Existing Operation into a Scalable Enterprise
More clients. Fewer headaches.
In this course, you'll learn how to: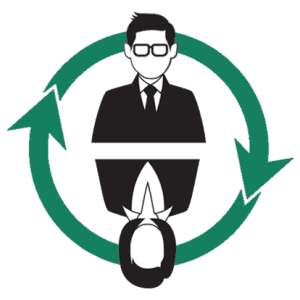 Adapt Your Existing Business Model to Increase Delegation & Automation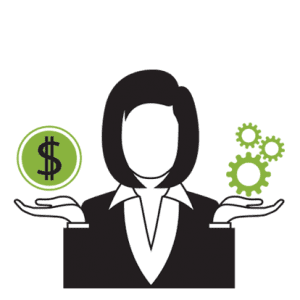 Design Business Systems that Increase Income While Reducing Oversight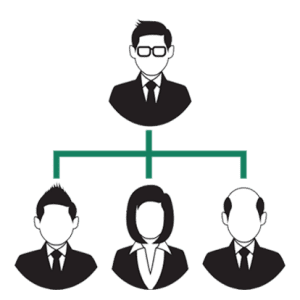 Attract, Evaluate, Train, and Manage a Growing Team
Whether you're looking to:
-Prepare your company for rapid growth
-Reduce your level of direct involvement
-Create an exit plan to fund new ventures or eventually retire
-Capture new income opportunities
-Or hire and lead your first team
The list goes on..
There are lots of reasons for wanting to evolve your startup, freelancer service or small business into a structured, scalable venture.
You can't sell a company that relies solely on your direct involvement to operate.
You need to improve its value.
You can't focus on growth if you're neck-deep in client services with every new account.
You need to increase your freedom.
You can't take personal or sick time without harming your business.
You need to delegate and automate.
When asked what they would do differently if they could start everything over, most entrepreneurs wished they had spent more time earlier developing their strategy and planning their systems better.
You worked hard to get to the point where you can confidently declare your business model to be successful. You're officially a technical expert in your craft and you're securing new business for yourself consistently.
But if you're here, you've come to a sobering realization.
The more you grow, the more work you create for yourself. Your company relies on your 100% involvement but you're nearing your personal max.
So now what?
You've accomplished something that only a rare few can endure. But now you face a tough decision on what to do next:
Continue growing the same way you've always done, eventually burning yourself out and selling the business for a modest lump sum. (Or, rage-quitting and getting nothing or pennies on the dollar for your hard work.)
Experiment with hiring help without knowing what to expect or where to start. Accepting that too many wrong steps can bring you back to square-one financially.
Hire an expert to take the lead for a hefty price or a big chunk of equity.
Now you have an opportunity to direct your own consulting. You'll learn relevant, practical, and actionable steps that will help you take your business to the next level.
Systems that Scale provides the same questions, insights, and direction of a professional business consultant at a fraction of the price.
For the same price as only one hour of professional consulting, you can have a complete growth consulting regimen to tackle at your own pace, on your own time.
Here's what you get:
25 lessons containing practical business systems development and insights
24 workbooks, lesson prompts, templates, and questionnaires to apply the concepts directly to your business
A precise step-by-step overview of everything you'll need to consider during your initial expansion
An effective, proven strategy to adapt your existing systems, create new ones, and develop your business run completely independently
Plus, you'll receive a FREE BONUS professional analysis of important assignments to ensure you're on the right track! (Valued at over $500)
Through this course, you'll be empowered to be your own consultant.
Navigate the complex landscape of growing several business functions simultaneously.
Avoid the frustration and mistakes of trial and error.
Learn to appreciate the importance of seemingly minor, common sense items and how they can seriously influence your growth.
Check it out for yourself!
"Tom helped us organize the initial branding and marketing strategies for our Bed and Breakfast. He saved us tens of thousands of dollars by negotiating with our developers and designers!"
Eilis & Jim Petrosino
Owners, The Inn at Five Points
"I call Tom whenever I have to negotiate with tough vendors or address issues with problematic employees. He's always been reliable in helping me deal with the problems of expanding my business."
Sarit Roy
Owner, Roy Pharmacy (6 Locations)
Simple formula. Proven results.
Tom Waters has helped thousands of business professionals, entrepreneurs, agents and executives. Whether it was to save money, increase efficiency, resolve conflicts or reduce headaches, Tom has condensed years of experience into an effective, practical, and informative course. Systems that Scale is the blueprint to growing your business and achieving your goals fast.
Everyday Sales is an online resource for sales and business education. We expose the psychological exploits used in sales and marketing to empower our clients to become better professionals. Our feature content includes Sales in Cinema, Cognitive Biases in Business, Logical Fallacies in Business, and Quotes Deconstructed.
Latest posts by Tom Waters (see all)